Site Search
Laser Engraved Stainless Steel Signs and Memorials
These tough and maintenance free stainless steel plates can be used as House Signs, Business Signage or Memorial Plaques. Unlike normal engraving, the lettering is not actually engraved into the metal. This has a major advantage - the lettering can be smaller and the images and logos can also be far more detailed. Although not engraved into the metal the lettering is permanent and as tough as the metal beneath. They are very low maintenance plaques.
Cheaper alternatives are the Silver Laser Engraved Acrylic Laminate
Sizes and Prices
Prices include 50 characters, Extra letters £3.50 per 50. We can add a line border with indented or square corners £3.75 Holes drilled £3.50 for 4
Standard Sizes

Size Height x Width

Cost

35mm

130mm

£30.50

35mm

185mm

£36.10

50mm

100mm

£31.25

50mm

150mm

£40.15

50mm

200mm

£46.70

75mm

100mm

£32.95

75mm

125mm

£39.45

75mm

200mm

£57.95

90mm

140mm

£50.75

100mm

100mm

£39.30

100mm

150mm

£52.95

100mm

225mm

£79.45

125mm

150mm

£64.40

125mm

175mm

£79.75

125mm

250mm

£88.95

150mm

200mm (A5 approx)

£99.54

175mm

250mm

£131.75

210mm

300mm (A4 approx)

£153.95

Order Online Now




Images
We can include single colour images on the signs. The cost is £27.50 for a good quality jpg, tiff or bitmap or artwork to be scanned. There may be an extra charge if files are of poor quality. We will contact you should this become necessary. It is also possible to use a good quality photo but this may again incur an extra charge.
Wooden Backing Boards
We can supply wooden backing boards if required. They are usually made in Oak. However we do have Sapele (similar to mahogany) and Iroko (similar to teak). If you want a specific timber, please state on the order form. When finding the price of a backing board you will need to add about 1 " 25mm to the size of the plaque. eg stainless steel plate 4" x 6" will need a backing board 5" x 7". Maintenance free corian backing boards are another option. Click here for details If you purchase a plaque on a back board the shipping cost will be that of the backing board.

As a standard we treat the backing board with a tough satin varnish. However we can also paint it black which can look stunning. For a more contemporary look we suggest using the black finish with a simple rounded edge or a 45degree bevel.

Size 50mm x 100mm Font Times New Roman

The text on this sign is as small as we make it



Letters
We can engrave the letters in a variety
of fonts - Click Here




This stainless steel plaque was attached to a corian backing board
---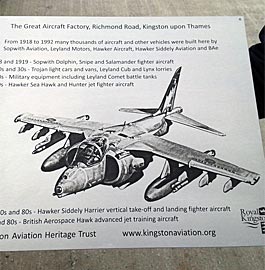 Place your Order
Use the Online Shop


Its easy to order online. Pay by Card, Cheque Online Banking or via Amazon

By phone - 01769 561355 / 561314
Monday - Friday 9.00am - 4.30pm
By email - sales@sign-maker.net
Print an Order Form
Use the Secure Payment Line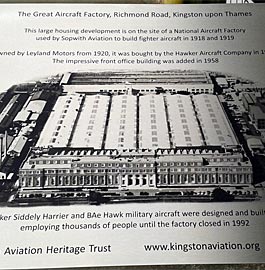 Most of our signs are sent by courier and a signature will be needed. If it helps, we can send the parcel to your works address.

Didn't find what you were looking for?
Click on full colour
Site Map
or use search bar above
Made in the UK. Our team at The Sign Maker looks forward to helping you with your stainless steel plaque.