Engraved Stainless Steel Signs & Name Plates - made to measure -backing boards


Site Search
Deep Engraved - Top Quality Stainless Steel Signs and Name Plates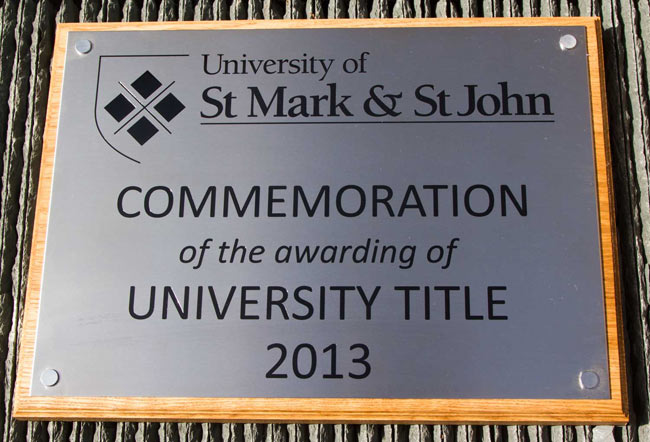 .

Sizes and Prices
Prices include 30 characters. Extra letters 33p per character. Prices include a black infill. Extra colours £5.50 per colour. Holes drilled at a cost of 88p per hole.
Stainless Steel Plaques can be cut to any size - Prices include VAT
3"
75mm

4"
100mm

6"
150mm

9"
225mm

12"
300mm

15 "
375mm

2"
50mm

£ 58.70

£62.94

£68.95

£90.64

£96.30

£104.92

3"
75mm

£60.82

£70.50

£75.12

£103.56

£133.08

£152.37

4"
100mm

£70.50

£81.86

£93.19

£134.74

£158.83

£196.80

6"
150mm

£75.12

£93.19

£134.74

£177.82

£213.06

£332.34

9"
225mm

£103.56

£134.74

£177.82

£235.40

£266.95

POA

12"
300mm

£134.74

£158.83

£213.06

POA

Prices on Application

Post and Packing Rate J
Order Online Now
Images
We can include simple images on the signs. We have a selection CLICK HERE - or you can send in you own artwork - It must be a clean silhouette style image without any very fine lines or shades The cost is £9.50 per standard image up to 100mm. Click here for costs of larger images or your own artwork.

Wooden Backing Boards
We can supply wooden backing boards if required. They are usually made in Oak. However we do have other timbers - eg Sapele which is similar to mahogany and Iroko - similar to teak and needing very little maintenance.
Click here for more details.
As a standard we treat the board with a commercial grade satin varnish. However we can also paint oak boards black which looks stunning with the stainless steel. For a more contemporary look we suggest using the black finish with 45 degree bevel.
---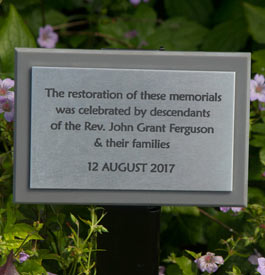 Place your Order
Online Shopping Cart


Its easy to order online. Pay by Card, Cheque Online Banking or via Amazon

By phone - 01769 561355 / 561314
Monday - Friday 9.00am - 4.30pm
By email - sales@sign-maker.net
Print an Order Form
Use the Secure Payment Line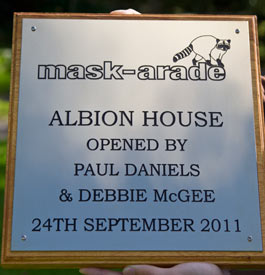 Most of our signs are sent by courier and a signature will be needed. If it helps, we can send the parcel to your works address..

Didn't find what you were looking for?
Click on full colour
Site Map
or use search bar above
Companies who use The Sign Maker
Our team at The Sign Maker looks forward to helping you with your stainless steel plaque.