Site Search
Full Colour Wedding Seating Plans


The fonts used for these two table plans were Almbarswish for Find & Seat, Footlight MT Light for Please and Your and Hadfield for the rest. We can of course create the design in hundreds of other fonts - the choice is yours. The larger table planner to the left was 650mm x 850mm and the smaller one above 225mm x 300mm - even on this size the text is perfectly legible.
Look closely on the larger table plan and you will notice the green background fades from dark to light - we can do this in any colour. We can even fade one colour into another.

650mm x 850mm
450mm x 600mm
300mm x 420mm
225mm x 300mm
£95

L

£64

K

£45

G

£38

E

With a whiteboard
on the reverse
£125
£79
£52
£42
These table seating plans can be made portrait or landscape, although portrait is the usual option. The price shown are for using a layout similar to those in the photos. However the designer can create a completely new layout design for you @ £15. Alternatively you can send in your own ready-to-print artwork for a discount of £10. Make sure it is of a suitable size to print with a resolution of at least 100dpi.

Any of the images below can be used at no extra costs, other standard images are £12.50 or we can use your own image or photo @£34.50

After the wedding or event don't just throw away the board. Have it made as a whiteboard on the reverse for just a little extra.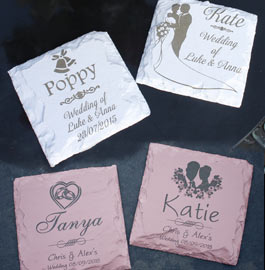 Place your Order
Use the Online Shop


Its easy to order online. Pay by Card, Cheque Online Banking or via Amazon

By phone - 01769 561355
Monday - Friday 9.00am - 4.45pm
By email - sales@sign-maker.net
.Design Your Own
.Send us the design - we send you a quote
Easy Pay Tell us what you want - we will send you the price with an Easy Pay link
Most of our signs are sent by courier and a signature will be needed. We can send the parcel to your works address.
Didn't find what you were looking for?
Click on full colour
Site Map
or use search bar above.
Made in the UK. Our team at The Sign Maker looks forward to helping you with your table seating plan.