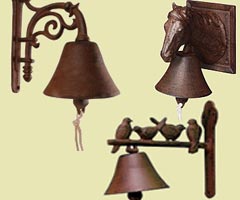 Bells
Need to hear the postman or tell the family dinner is ready, do so with style. Well made cast bells - give a good sound and great look.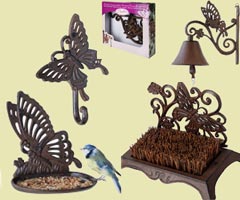 Cast Iron Butterfly Gifts
A range of cast iron butterfly gifts - all boxed. Includes hooks, bells, bird feeder, boot scraper, hanging basket & a boot brush.
Gifts for Gardeners
A range reasonably priced gifts for gardeners. Includes herb/flower drier, cuttings rack, boot scraper, hosepipe guide, hose holder & garden line.