Site Search
House Signs using Full Colour Artwork


Full colour house signs are becoming more popular. You can send in your own digital design or ask our designer to create it for you. These tough signs do have a long term resistance to fading. (BS3900) for colour fastness)

They are made of aluminium which is completely encapsulated which makes them very durable. They can even be used in the harsh weather conditions found by the coast.

They are also easy to maintain with an easy to clean finish which also has anti-vandel and anti graffiti properties.

There is no limit to the amount of text used so you can include a message - maybe telling couriers where to leave parcels or maybe to phone before entering as dogs in garden






Sizes
4"
100mm

8"
200mm

12"
300mm

16"
400mm

20 "
500mm

100 mm

£97
£108
£119
£121
£123

200 mm

£108
£121
£125
£130
£135

300 mm

£121
£125
£133
£152
£156

400 mm

£125
£131
£152
£158
£162

500 mm

£131
£135
£156
£162
£173


Prices include VAT P&P - E

The prices for these house signs include the house name along with a suitable image. This could be your own artwork, a photo or a combination. The photo could be anything - your pet, a flower or perhaps a scene to be used for a background for our designer to overlay the house name. If you don't have a suitable image we can purchase one for you for £24.50. Have a look at www.shutterstock.com for ideas or ask our designers to find one for you.

If you can send us print ready artwork with a resolution of at least 100dpi there is a discount of £20.
These house signs and name plates can be very simple or have complex designs. They can have hanging holes or be made in simple shapes. If you want our designer to create the artwork let them know the prefered font, lettering colour, your layout ideas etc and send them the photo or artwork that you have.

There is a choice of gloss or satin finish.

If the sizes above are not suitable we can cut the signs down to your exact size. For larger sizes just ask us for a quote.
Backing Boards for House Signs

To make your house sign even more attractive we can mount it on a backing board. These are made in beautiful oak, oil rich iroko or sapele which is a red timber similar to mahogany. These can be oiled, varnished, stained black or painted in one of our many colours. Stone-like corian backing boards are another option.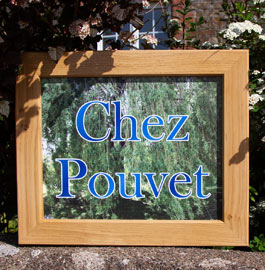 Place your Order
Use the Online Shop


Its easy - Pay by Card, Cheque or Online Banking

Signs - 01769 561355
Memorials - 01769 618585


By email - sales.signmaker@gmail.com
Design Your Own Sign / Plaque
.You create the design - we send you a quote


Easy Pay Tell us what you want - we will send you the price with an Easy Pay link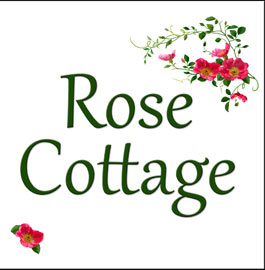 Most of our signs are sent by courier and a signature will be needed. We can send the parcel to your works address.
Didn't find what you were looking for?
Click on full colour
Site Map
or use search bar above.
Made in the UK. Our team at The Sign Maker looks forward to helping you with your full colour house sign.
.