Site Search
Memory Boxes - Jewellery Box - Wooden Pencil Cases - Pirates Chests ....
We have a lovely selection of well made, light weight wooden boxes which can be personalised with your words.

The lettering, burnt into the word, can be created in any one of our many standard fonts. The price includes up to 40 characters in one block, although you can add more @ £3.00 per 50.

We also have lots of standard images which can be included @ £4.95 to make your gift just that little bit extra special. If you require a larger image - over 100mm - this is available @ £8.25

Rounded End Pencil Box

Ref.WB14 Size 300 x 180 x 105mm
A lovely personalised present for children. The box has a solid design with internal hinges and an easy close catch.
Cost - £13.50 C

Medium Pirates Chest

Ref.WB17 Size 250 x 165 x 120mm
This is an in between size wooden box which does look lovely once it is engraved with wording an images - A great present.
Cost - £25.15 C

6 compartment Box

Ref.WB06 Size 240 x 163 x 70mm
All three of these boxes are well made and have sturdy locks mechanisms and hinges. Again great as a tea caddy box
Cost - £17.95 C
X Large Pirates Chest

Ref.WB15 Size 350 x 245 x 172mm
This is a large personalised pirates chest which could be used to store all kinds of treasures. It is well made and well finished with strong hinges and latch.
Cost - £38.50 D

Small Pirates Chest

Ref.WB18 Size 197 x 122 x 105mm
This very well made little treasure chest has strong hinges and latch. Add your words and it will make a superb gift for an adult or child.
Cost - £20.20 A
| | |
| --- | --- |
| | If you would just like an image without any wording there is a £5 discount. (after adding the image cost) |
Place your Order

Online Shopping Cart
By phone - 01769 561186 / 561355
By email - sales@sign-maker.net
Print an Order Form
Use the Secure Payment Line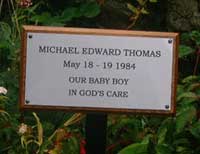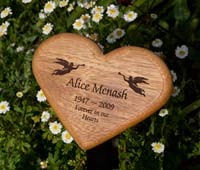 Most of our signs are sent by courier and a signature will be needed. If it helps, we can send the parcel to your works address.
Didn't find what you were looking for?
Click on full colour
Site Map
or use search bar above
Our team at The Sign Maker looks forward to helping you with your personalised wooden boxes, pirates chest or memory box.