PICTURES
We can include simple pictures on the signs. We have a selection CLICK HERE It must be a silhouette style image without any very fine lines or shades. The cost is £7.50 per standard image or £19.90 for your own artwork.
Shaping
It is possible to cut to simple shapes at a cost of £3.50
Layout
If you have a particular layout in mind please send it to us as a sketch, jpg, gif or tiff image or a word document We will re-create your design as closely as we can. If you send artwork as an eps vector image we can use it as it is.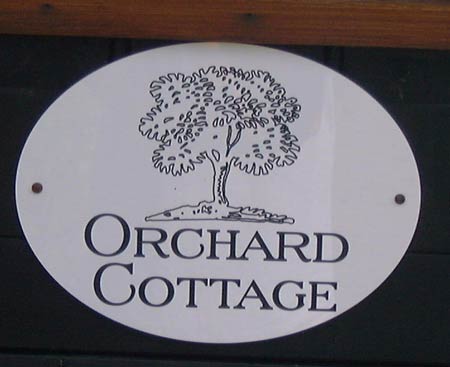 Font Times New Roman. White laminate/ black letters. Cut to shape. Pictures from our standard artwork selection