Economy Noticeboard




Value notice board available in three sizes

These good value economy noticeboards are made with an anodised 30mm profile aluminium frame and plastic radius corners which hide the wall mounting points. They have an acrylic glazed portrait door and are made in three sizes. Supplied with screws and raw plugs for wall mounting. Available with a cork back or a magnetic steel back. Magnets or push pins are also supplied.

Extra Magnets 12 x 10mm - £3, 12 x 20mm - £6


Size
Ref Code
Cost
Back
P&P

H670 x W490

V504440

£42
Magnetic
H

H670 x W700

V504460
£58
Magnetic
H

H970 x W700

V504490
£75
Magnetic
H

H670 x W490

V504441
£42
Cork
H

H670 x W700

V504461
£58
Cork
H

H970 x W700

V504491
£75
Cork
H


Floor Stand with removable wheels - £128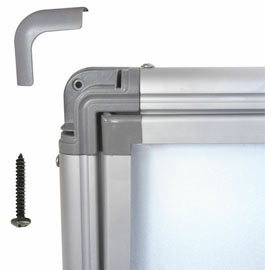 Place your Order
Online Shopping Cart


Its easy to order online. Pay by Card, Cheque Online Banking or via Amazon

By phone - 01769 561355 / 561314
Monday - Friday 9.00am - 4.30pm
By email - sales@sign-maker.net
Print an Order Form
Use the Secure Payment Line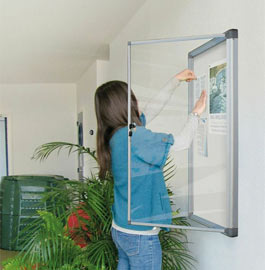 Most of our signs are sent by courier and a signature will be needed. If it helps, we can send the parcel to your works address.
Didn't find what you were looking for?
Click on full colour
Site Map
or use search engine below.
SITE SEARCH - Type in the box below
Made in the UK. Our team at The Sign Maker looks forward to helping you with your Value Notice Board.