Quality Personalised
Wooden Frames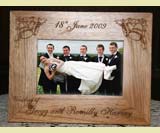 These make a wonderful
Mothers Day gift
. We laser frame - you add the photo.
From £21.45
Engraved
Gifts and Presents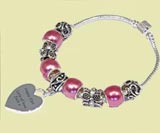 This range includes a pretty bead bracelet,with your words engraved onto it.
Cost £19.95
Silver Plated Gifts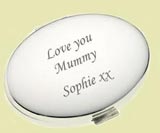 A great range of silver plated engraved gifts ideal for Mothers Day
From £15.95
Cutting Boards Bread Boards Cheeseboards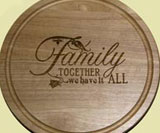 Lovely range of good value cutting boards which can all be personalised - great gift for Mothers Day -
From £13.95
.
Premium Range
Chopping Boards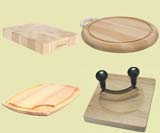 Top quality personalised chopping boards, cheese board, salad servers- Great Gifts
From £18.75
Framed Printed Canvas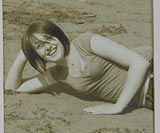 A family photo is a wonderful gift for mothers day. We produce top quality Photo Canvases
From £32.60
Personalised Boxes
Memory boxes, trinket boxes, tea caddies - all personalised with your words and image.
From £12.95
Cast Iron Gifts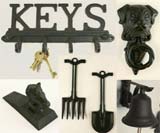 Unusual cast iron gifts and presents - hook racks, key racks door stops and knockers
From £5.95
Cast Iron Bells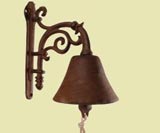 Great idea to call the family to the dinner table. A lovely range of cast iron bells
From £10.95
Gardeners Gifts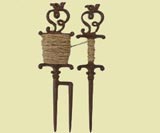 Is Mum a gardener?
We have some lovely Mothers Day Gifts for gardeners
From £ 8.50
Umbrellas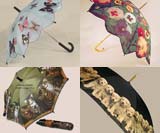 Lovely designs including pansies, clouds banana leaf, horses, puppies and kittens. Great presents.
From £19.95
Slate Frames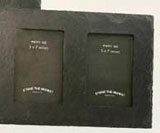 Natural slate photo frames have a rustic look and are capable of holding two 5" x 7" photos. A lovely gift
£19.95
Stable Name Plates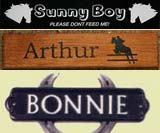 Does Mum have a horse?
A new stable name plate is a lovely present for horse owners
From £23.00
Gift Plaques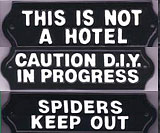 Fun signs for
Mothers Day
- beware the gardener, the children are tame, don't excite the wife
From £9.80