Aluminium Signs with Fixing Channel on the reverse to fix to posts, gates or other tubing
| | | | | | | |
| --- | --- | --- | --- | --- | --- | --- |
| Includes VAT | Up to 250mm | 255-300mm | 305-400mm | 405-600mm | 805-1000mm | 1005-1200mm |
| up to 250mm | £32.92 | £36.37 | £43.29 | £50.20 | £57.11 | £64.01 |
| 255-300mm | £36.37 | £40.99 | £50.20 | £59.41 | £68.62 | £77.84 |
| 305-400mm | £39.83 | £45.59 | £57.11 | £68.62 | £80.14 | £85.37 |
| 405-600mm | £43.29 | £50.20 | £64.01 | £77.84 | £85.37 | £97.93 |


There is a stocking charge of £8.95 per order.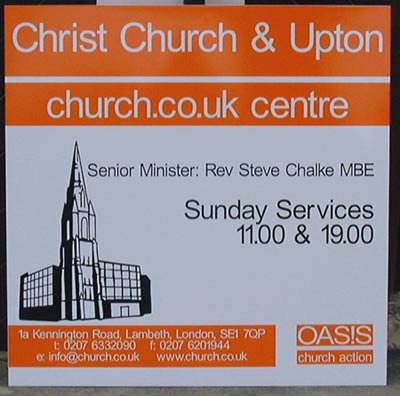 These signs are manufactured from 3mm aluminium panels which are laminated in 14 colours and have fixing channel attached to the reverse. They can be supplied with fixings to attach to round posts, square posts, farm gates or other tubing. Aluminium posts can also be supplied either grey or in matching colours.
We use cut vinyl lettering (must be at least 20mm) and apply it to the Aluminium Plate. You choose the font, letter colour and the board colour.
When working out the sizing with letters at 20mm high you can fit just over 1 upper case letter or space to each 25mm and just under 2 lower case letters or spaces to each 25mm. We can go a little smaller with the letters if you use a plain font such as arial.
Lettering
Prices include 50 characters, Extra letters £1.65 per 25. Minimum letter size 20mm. Click here for available fonts Lettering is normally cut in one colour, however you can have a second application in a another colour @ £8.50 Click here for colours
Borders - These can be added at no extra cost
Images / Pictures
We can include pictures . We have a selection single colour standard images - Click here to see a variety of standard logos, symbols & pictures - or you can send in your own artwork - (Images for single colour work must be a clean silhouette style image without any very fine lines or shades)

Single Colour Cut Vinyl Images
£3.75 per standard image
£9.00 for your own artwork which has been vectorised (outline/traced) in a PC format - file types AI, or EPS.
£17.50 per image for other formats eg. jpg, tiff, other bitmap or artwork to be scanned
Line Borders - These can be added at no extra cost
Layout
You can confidently leave the layout to us. However if you have a particular design in mind please send it to us as a sketch, jpg, bitmap or tiff image or a word document We will re-create your design as closely as we can. We can send out a proof if required @ £2.95.
The Standard Fixings are listed below - other fixings can be quoted for.

Fixings - £3.75 each ( At least 2 are needed for 1 post and 4 for 2 posts)

D Clips with bolts and washers
12mm, 16mm, 19mm, 25mm

Round Clips with bolts & washers
50mm, 76mm, 89mm, 114mm

Square Clips with bolts & washers
50mm, 75mm, 80mm, 100mm

If you are ordering the posts from us, we will supply the appropriate round clips.
Aluminium Posts - Prices Include VAT
Length

Grey

Coloured

50mm
76mm
50mm
76mm
1m
£15.83
£19.75
£23.73
£28.73
1.5m
£21.65
£27.50
£35.12
£41.02
2m
£27.48
£35.31
£45.46
£53.30
2.5m
£33.31
£46.92
£55.78
£65.56
3m
£39.11
£50.84
£66.11
£77.81
3.5m
£44.84
N/A
£70.81
N/A

Base-plate and
post-cap included.


*Finials
if required
Grey - £35.75
Coloured - £44.00


Posts need 0.6m underground
* finial price only applies when they are purchased at the same time as the sign.
Colour Chart for Laminated Aluminium

White
Beige
Orange
Red
Yellow
Light Green
Dark Green
Burgundy
Light Blue
Mid Blue
Dark Blue
Dark Brown
Black
Grey
NB Different monitors can show the colours slightly differently